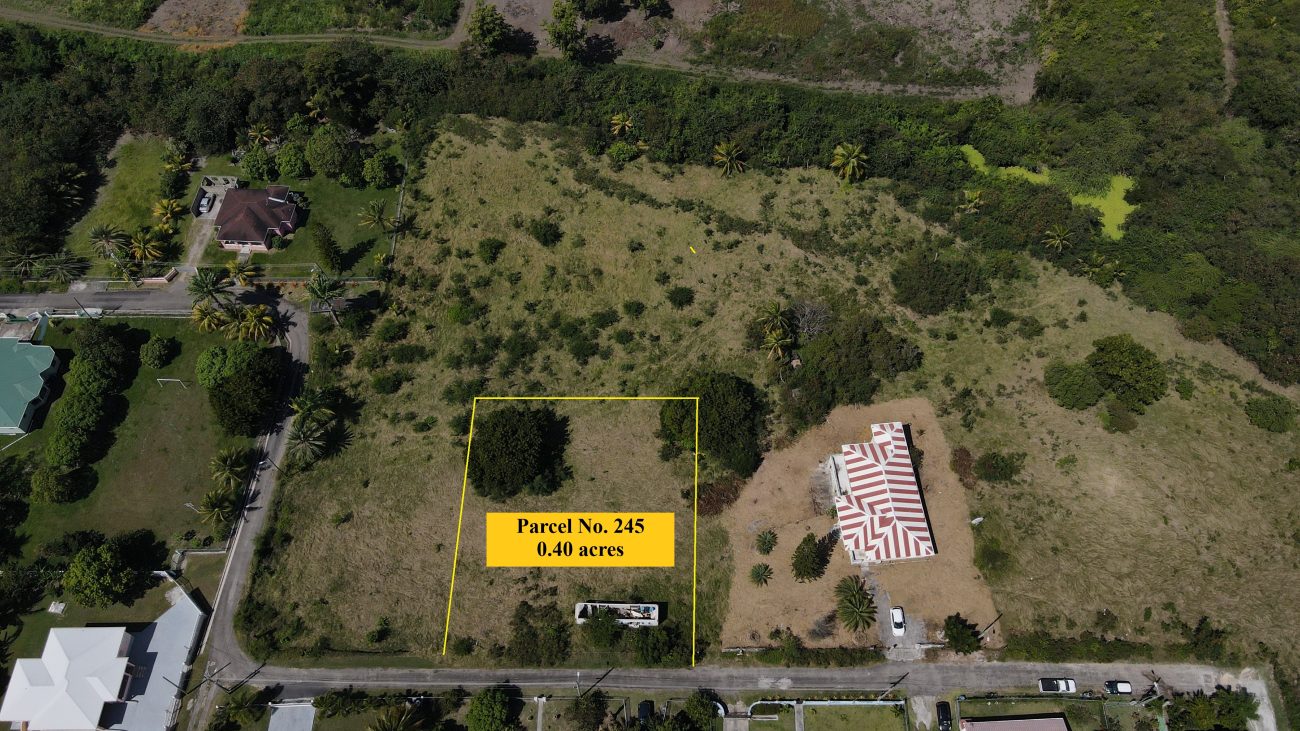 Size: The land has an area of 17,424 sq. ft.
Location: The Property is located in the middle income residential development Vernon's area 0.5 miles south of both Parham Village and APUA pumping station. The property is located 4.25 miles from St. John's, and 3.5 miles from V.C. Bird International Airport.
Topography: Flat and parcel is rectangular in shape.
Utilities: The area has all utilities from APUA and waste water system is septic tanks and drain fields.
Boundaries: The property is bounded by a road to the east; parcel # 243 located to the north, parcel 246 located to the south.
Neighborhood Description: The neighborhood is a middle income scale. The area has all of the infrastructures such as unpaved and paved roads, electricity, and telephone and water services. The area has no adverse influences. Elementary schools are located within 0.1 miles; secondary schools are located within 2.5 miles and shopping facilities are located within 3.5 miles from the subject parcel.
ASKING PRICE: XCD $170,000.00
Call or WhatsApp Cecilia on +1(268) 764-2263(ACME) or email: cecilia@acme-realestate.com for more information and to request a viewing.
Property Location
Listing Agent