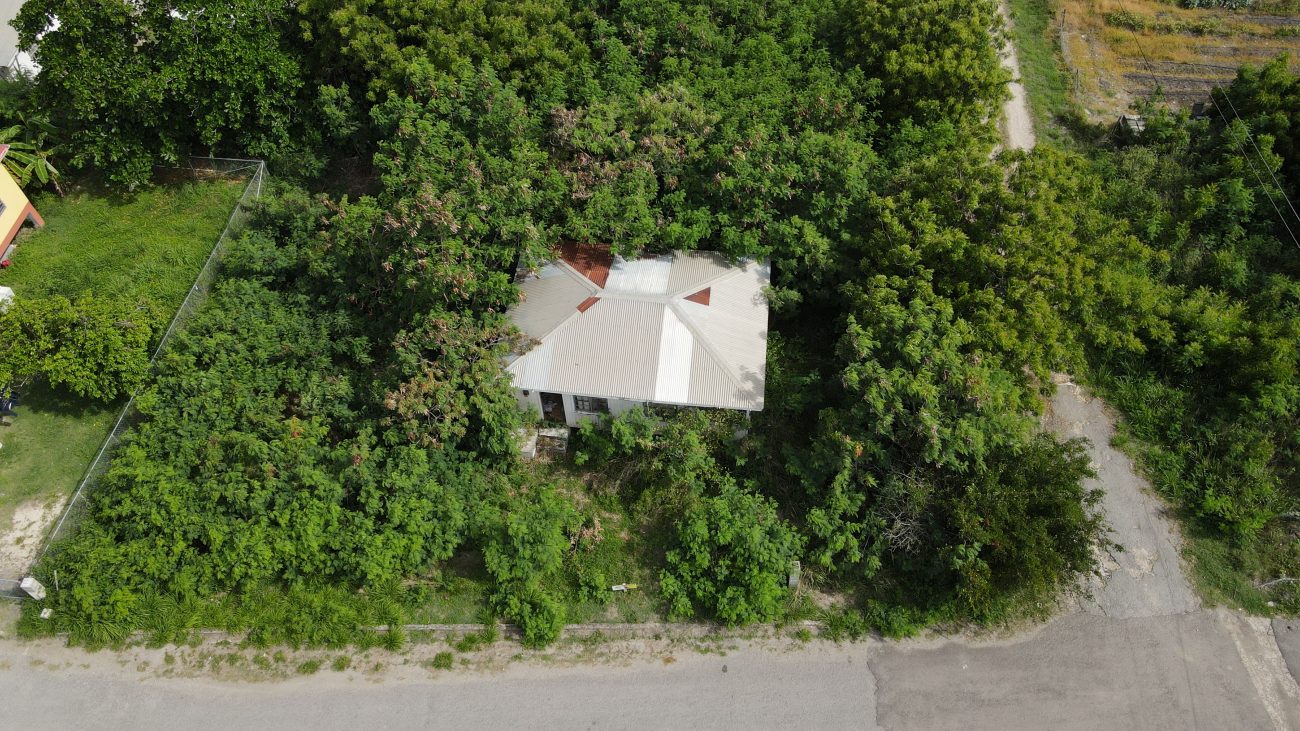 MAIN BUILDING: The building is single storey wooden structure. The building is constructed with the vertical members such as; concrete blocks, 2"x 4" and 4"x4" studs and horizontal members such as, RC footings, 2"x4" and 4"x4 joists. The roofing covering of the building is constructed from galvanize sheeting; the ceiling is T1-11 ply wood and wooden rafters. The flooring is finished with rubber tiles on floor ply. The partition walls are finished with panel board plywood. The building is painted. The external walls of the building are finished with T1-11 ply wood and painted. The building has aluminum framed awning windows. The building has the following rooms: two bedrooms, one bathroom, kitchen, living room, and dining room.
REGISTRATION: The legal description of the land is Registration Section: Pares; Block No.: 24 2688C; Parcel No.: 264.
SIZE: The land has an area of 8,712 sq. ft. (0.20 acres)
LOCATION: The land is located residential development 0.3 miles south east of the Welch Supermarket and 0.5 miles east of Diamond Estate. The area has all the utilities in place.
TOPOGRAPHY: Flat and parcel is rectangular in shape.
BOUNDARIES: The property is bounded by a road to the north and west, parcel # 266 located to the south, and parcel #265 to the east.
NEIGHBORHOOD DESCRIPTION: The neighborhood is a middle income scale in Pares. The area has recently constructed houses. The area has no adverse influences. Elementary Schools are located within 0.25 miles, Secondary Schools are located within 0.25 miles and shopping facilities are located within 5.5 miles in diameter from the subject parcel.
STARTING BID: XCD $67,000.00
AUCTION DATE & TIME: THURSDAY 6TH JULY, 2023 AT 4:00 PM
Call or WhatsApp Cecilia on (268) 764-2263 or email: cecilia@acme-realestate.com for more information and to request a viewing.
Property Features
House
2 bed
1 bath
Land is 8,712 square
Toilet
Property Location
Listing Agent