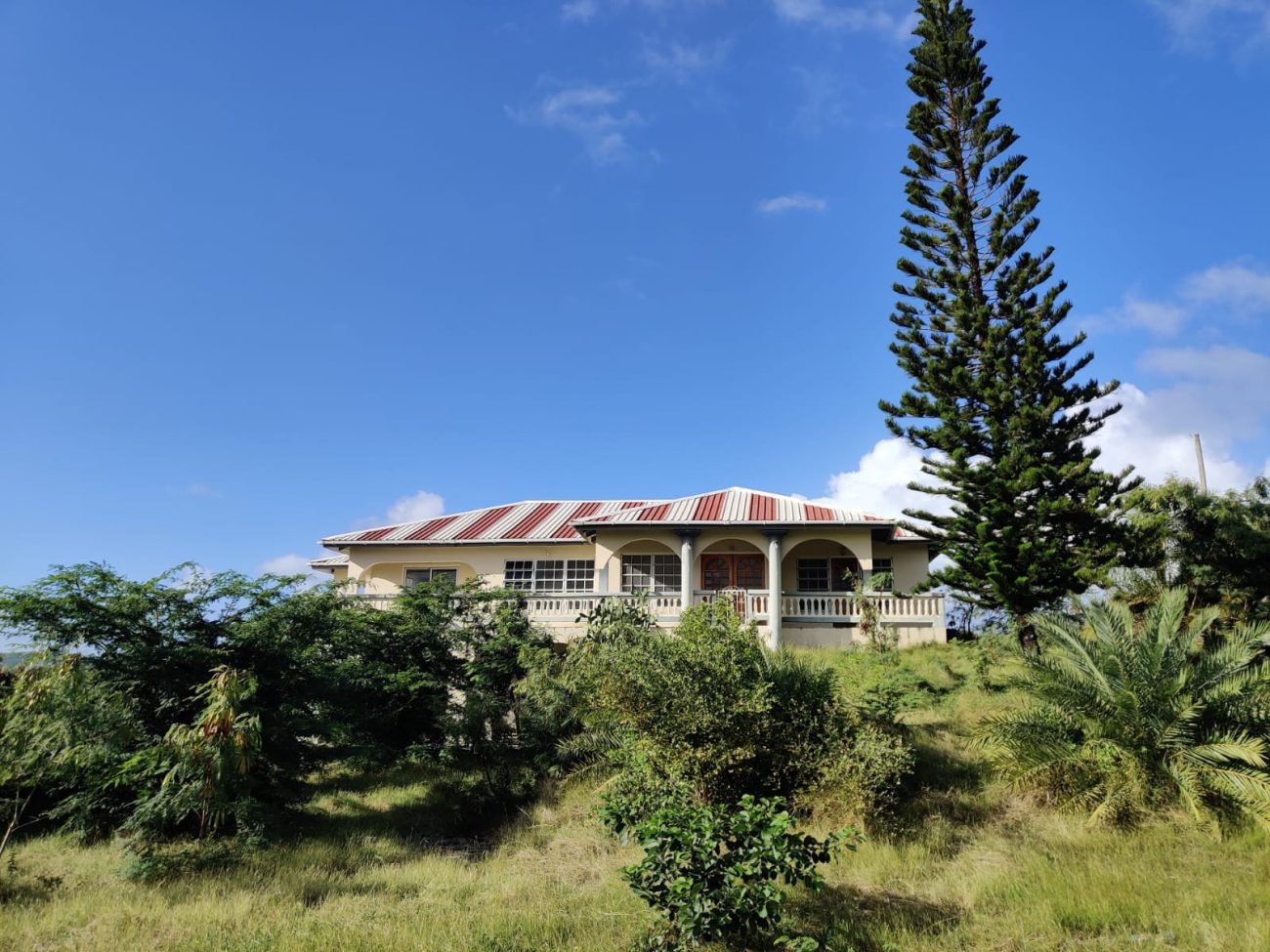 MAIN BUILDING DESCRIPTION
The main building is a two storey masonry structure constructed with the vertical members such as; concrete blocks and RC columns while the horizontal members are constructed from reinforced concrete slabs, RC footings, RC lintels and RC beams. The roofing covering of the building is constructed from galvanize sheeting; the ceiling is T1-11 plywood and 2" x 6" rafters. The flooring is finished with masonry plaster. The building has following rooms on Ground Floor: kitchen, dining room, living room, three bedrooms, two verandas and two bathrooms. Lower Floor: Basement with a laundry and a garage.
Land Size: 39,204 sq. ft. (0.90acres)
Main Building: 1,680 sq. ft.
Basement/Garage: 693 sq. ft.
Laundry Room: 110 sq. ft.
Location: The Property is located off the main road leading into the Parham village in the middle income residential development 0.5 miles south of both Parham Village and APUA pumping station. The property is located 4.25 miles from St. John's, and 3.5 miles from V.C. Bird International Airport.
Topography: Flat and parcel is rectangular in shape.
Neighborhood Description: The neighborhood is a middle income scale. The area has all of the Infrastructures such as unpaved and paved roads, electricity, and telephone and water services. The area has no adverse influences. Elementary Schools are located within 0.1 miles; Secondary Schools are located within 2.5 miles and shopping facilities are located within 3.5 miles from the subject parcel.
Boundaries: The property is bounded by a road to the east; parcel #242 located to the north; parcel (s) #244 and #245 located to the south.
ASKING PRICE: XCD $850,000.00 (NEGOTIABLE)
Call or WhatsApp Cecilia on (268)764-2263(ACME) or Email: cecilia@acme-realestate.com to request a viewing.
Property Features
House
3 bed
2 bath
2 Parking Spaces
Land is 39,204 square
Floor Area is 2,483 square
2 Garage
Secure Parking
Balcony
Fully Fenced
Property Location
Listing Agent