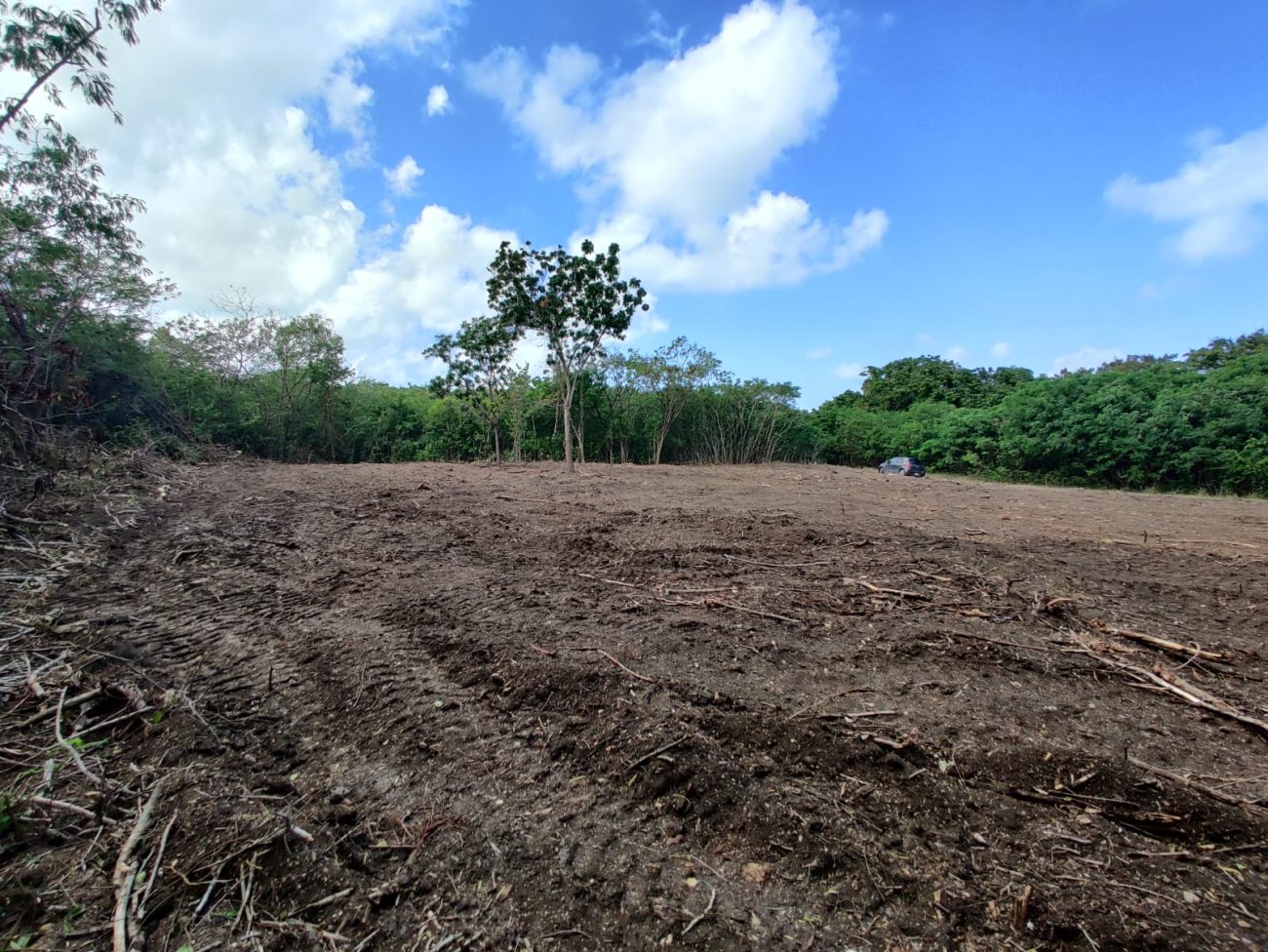 Residential Land 0.51 Acres in the Mount Pleasant area, West of Cedar Valley Golf Course for sale by Public Auction.
Instructed by ECAMC, Receiver for ABI Bank Limited (In Receivership), we shall sell by Public Auction, one parcel of land situated at Mount Pleasant, registered as: Registration Section: Hodges Bay & Thibou's; Block No 43-1896A, Parcel 846 measuring approximately 0.51 acre. Registered to Hilary Hurst.
The site consists of one parcel of unfenced, unoccupied land which is predominantly flat with a slight slope to the south and fronted by an unpaved road on the north with the Cedar Valley Golf Course on the east. It is in a moderately developed area with all utilities supplied or nearby and many conveniences – such as supermarkets, schools, entertainment facilities – within a few minutes' drive.
The auction will be held on site. Bidders must have a picture ID in order to be registered for the auction which will begin promptly at 4:00 PM. The Starting Bid will be EC$198,450.00. Successful bidder MUST be prepared to pay a non-refundable deposit of 10% of the successful bid on site.
Further details may be obtained from ACME Real Estate Agents, Tel. no. 770-ACME (2263); 764-ACME (2263) ~ Email: michael@acme-realestate.com or info@acme-realestate.com  ~ Web: www.acme-realestate.com
Property Location
Listing Agent