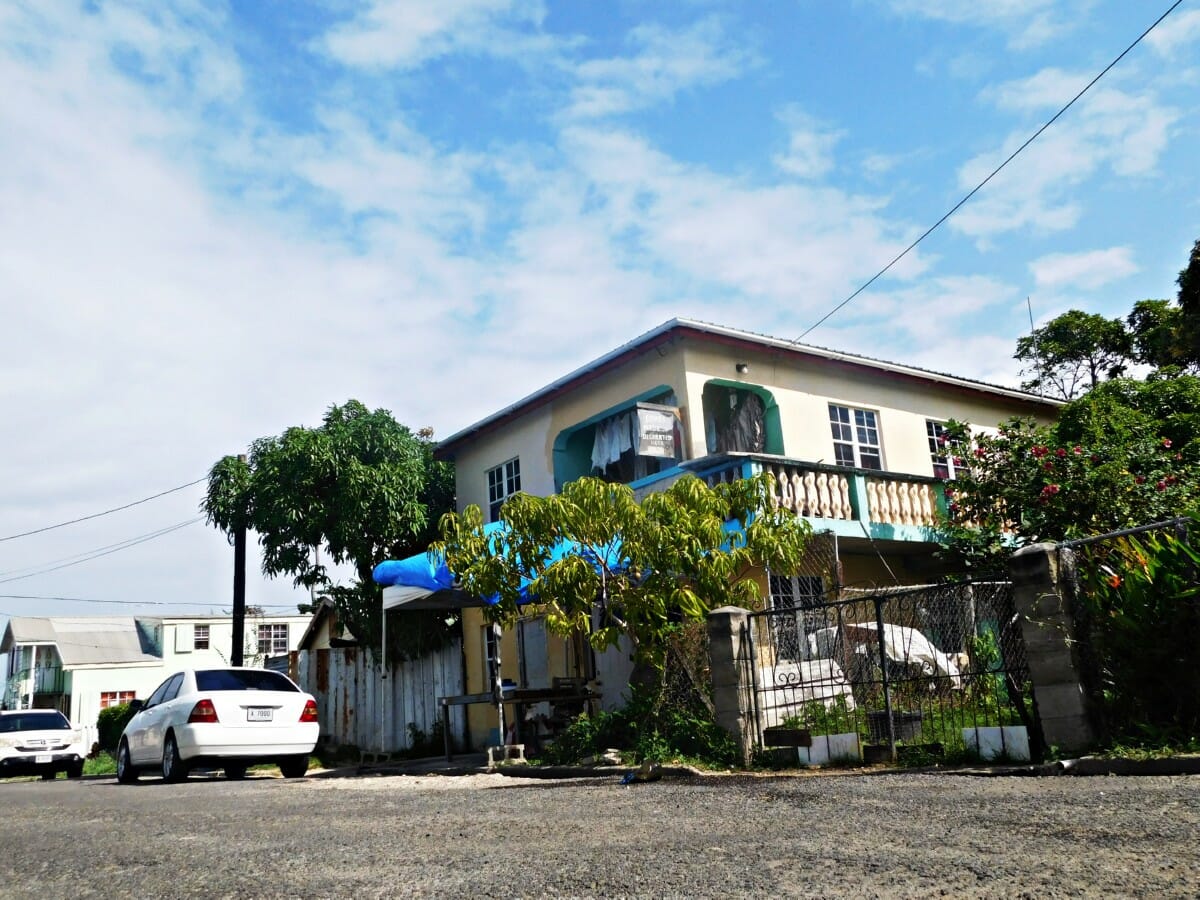 LAST AUCTION: Tuesday 14th June, 2016
The property is located in Villa, about one mile north from the capital city of St. John's, and forms part of a developed residential neighbourhood. The lower floor area measures approx 960 sq. ft. and contains two 1-bedroom apartment units and a shop. The upper floor measures approx 960 sq. ft. and contains 3 bedrooms, 1 bathroom, living area, dining area, kitchen, and verandah.
The land measures approximately 0.05 acres  (2,178 sq. ft.). The parcel of land has a rectangular shape and is bounded on the south by parcel # 69, on the east by parcel # 68, on the north by parcel # 65, and on the west by a public road. It is registered at the Land Registry of Antigua & Barbuda and described as:
Registration Section – Villa; Block #: 62-1693F; Parcel #: 67
The property is owned by Viella Techiera and is being sold by ABI Bank Limited by public auction.
Property Features
Block Of Units
5 bed
3 bath
Land is 0.05 acre
Floor Area is 1920 sqft
Property Location
Listing Agent