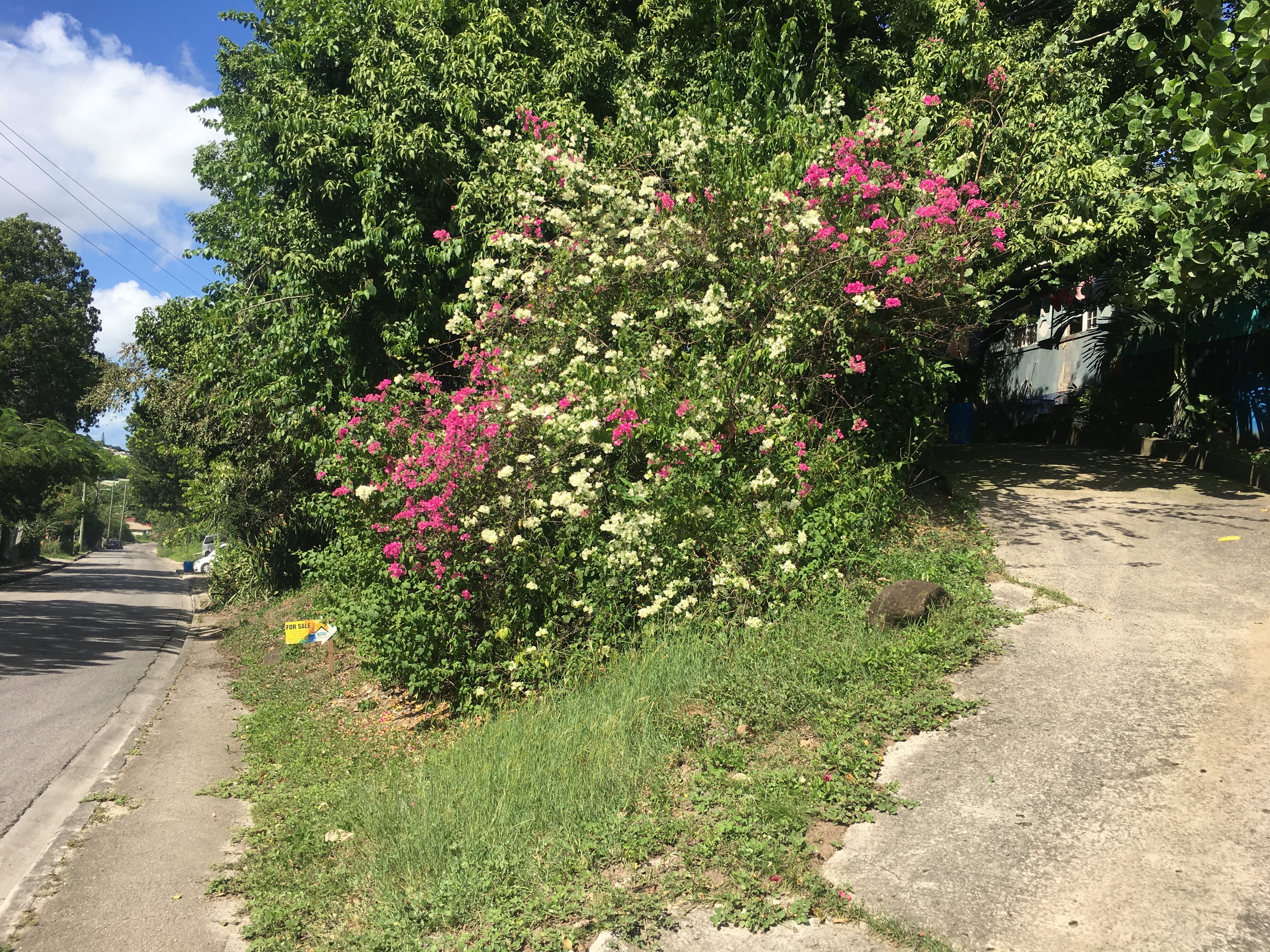 This bargain property is situated on .20 acre of land. The home contains 3-bedrooms, 1-bathroom, living and dining area, washroom and patio, and is built from a combination of wood and concrete. While it does require extensive renovations, it is a purchase that would be great for a first-time/starter home owner, or someone wishing to flip a property and convert into an income-generating rental. 
Located on a main road and bus route, this steal of a deal is a 5 mins drive from Falmouth and English Harbour and their many amenities, while the Liberta Primary School is a 5 mins walk, and St. John's city is a 20 mins drive North. The residential area is fairly quiet, except for the busy main road.
Asking price is now reduced to XCD$190,000.00.
Call or WhatsApp (268) 464-2263 for more information and to arrange a viewing.
View of Liberta Cemetery which is located across the street from the property

View from the bottom of driveway: The top of Horsford Hill, heading South to Falmouth/English Harbour

View from the bottom of driveway: Heading North into Liberta

Property resides on an incline enclosed by trees

The 3/bed 1/bath house requires extensive renovations but is a great source of extra income as a rental
Property Features
House
3 bed
1 bath
Land is 0.20 acre
Property Location
Listing Agent