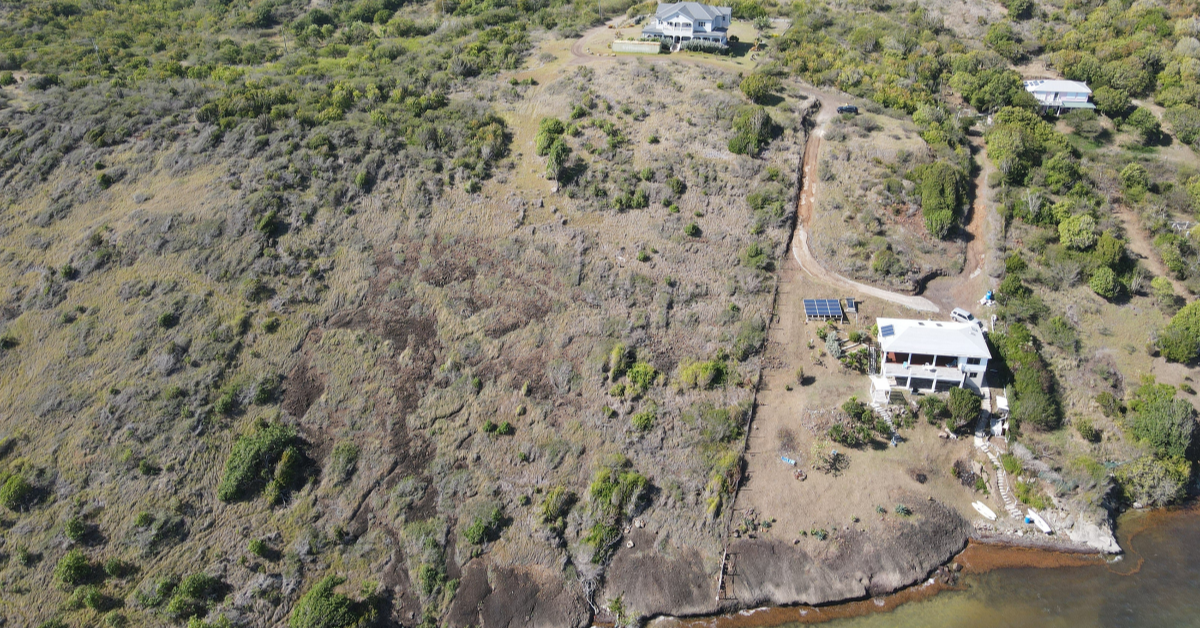 These beautiful plots are located seaside in Piccadilly with amazing views of St. James Club, Mamora Bay and the Atlantic Ocean. Both parcels of land have a gentle to moderate slope, rectangular in shape, and characteristics of average building plots. There is no known evidence, knowledge or signs of drainage or nuisance surrounding the subject plots. Both plots measure at 0.25 acre. Access to the property is provided by a road with an average level of service. The service lines for telephone and electricity are accessible to the property. All services are provided by the Antigua Public Utilities Authority.
Both plots satisfy residential use for the physical requirements for approval by the Antigua and Barbuda Development Control Authority (DCA) or other Authority at the time and developers with compliance with Development guidelines. There are no public and private land use restrictions. General residential use is permitted in the section of the neighbourhood. Residential uses in the development include detached residential buildings and apartments.
The plots can be purchased separately or together. Asking Price is USD$175,000/XCD$472,500 for each plot (negotiable).
For more information and/or to schedule a viewing, call or whatsapp (268) 464-2263 or (268) 764-2263, or email info@acme-realestate.com or linisa@acme-realestate.com.
Property Location
Listing Agent