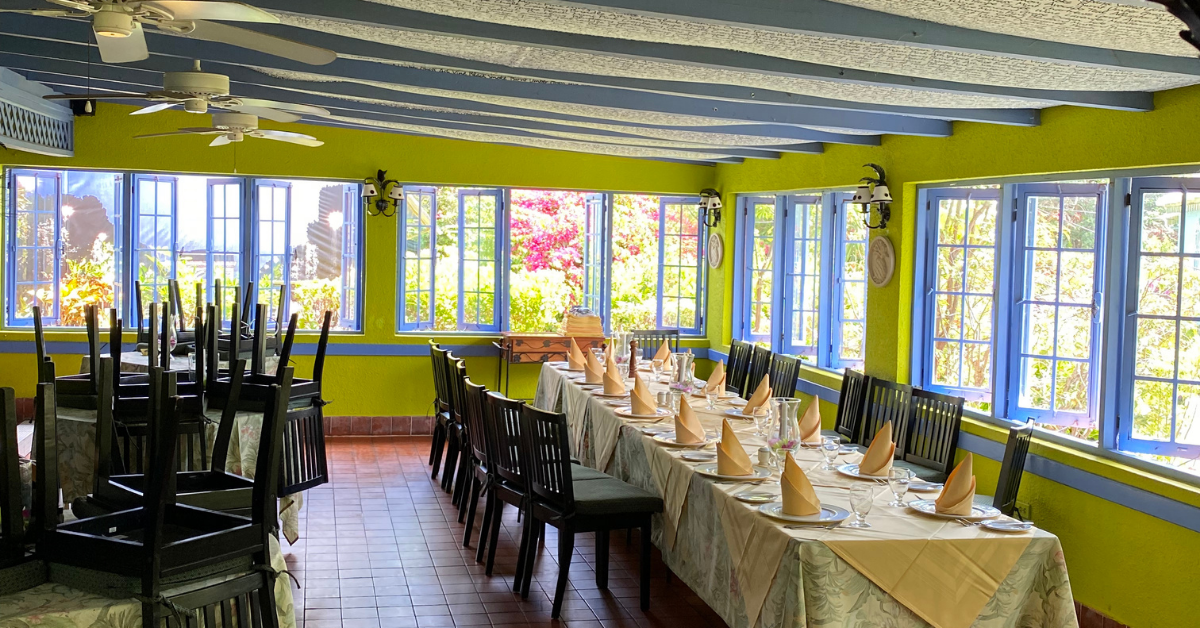 With a name instantly recognized throughout the  island and internationally, this iconic restaurant is synonymous with fine dining and the epitome in French cuisine. The restaurant has been featured in "Gourmet  Magazine", The Discovery Channel's "Great Chefs  of the World" and various Caribbean gastronomic  guides have seen fit to recommend it very highly.
Located on 1 acre of prime fully developed land in Hodges Bay, situated on the northern end of the island, the restaurant has a fully equipped and functioning kitchen, extensive wine bar with potential for being used for both lunch and  dinner: The restaurant currently serves dinner only.  
The present Owner/French Chef is retiring after many years and is looking to sell the restaurant and business, all its contents, and the surrounding residences.
PROPERTY HIGHLIGHTS
1 acre prime land in Hodges  Bay, situated on the Northern  End of the Island of Antigua. 

3,360 sq. ft. Restaurant with  seating capacity for 80 

guests. 

70 sq. ft. generator room with  2018 40 Kw Kohler generator. 

Matured garden. 

148 sq. ft. laundry room fully  equip with latest amenities: 2  Washing machines, 1 electric  

dryer and Commercial iron. 

2,360 sq. ft. recently 

refurbished house residence (2019). 

432 sq. ft. self contained  studio apartment suitable for  rental.
_______________________________________________
Please fill out the contact form below or email linisa@acme-realestate.com and info@acme-realestate.com to request further details, including the listing's business brochure, and to request a viewing. You can also call and/or whatsapp (268) 464-2263
Property Location
Listing Agent