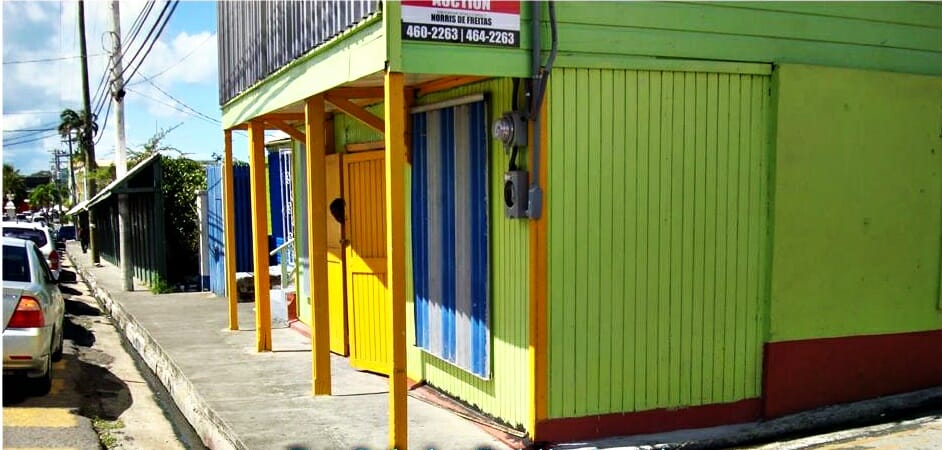 The property consists of a two-storey building resting on a parcel of land located at High Street & Bank Alley in the center of the capital city St. John's, forming part of a commercial neighbourhood.
The parcel of land measures 1,560.198 sq. ft. (0.036 acre). The building, which is approximately 2,125 sq. ft., accommodates an open area for commercial renting on the lower floor; while the upper floor provides accommodation for an equipment room, kitchenette, restroom facility, and general office area.
The property will be sold by public auction by ABI Bank Ltd. (In Receivership) on Monday, March, 13, 2017 at 4:00pm. The auction will be held on site, and bidders must have a picture ID in order to be registered for the auction which will begin promptly at 4:00 PM. The starting bid is set at XCD$765,000.00.
Viewings for the property are presently being scheduled for those that have expressed interest, so please feel free to indicate your interest in viewing before the auction date.

The property is particularly registered as Registration Section: High Street & Bank Alley, Block No.: 65-1692D, Parcel No.: 61. The property is owned by Stanley Bowen and is sold by ABI Bank Ltd. (In Receivership) by Public Auction.
Property Features
Land/Development
Land is 0.036 acre
Property Location
Listing Agent